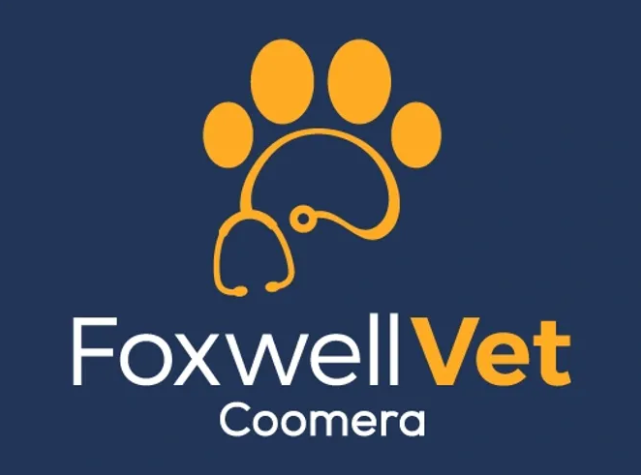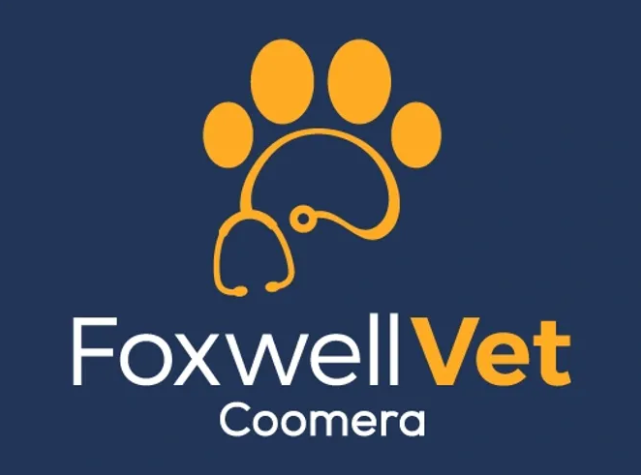 Dr Shaun Bearcock
Shaun grew up on the Gold Coast. From a young age Shaun helped his parents who showed and bred Golden Retrievers. This bond with pets at a young age inspired his passion to become a vet. Shaun graduated from the University of Queensland in 2008 with a Bachelor of Veterinary Science. Since graduating he has worked in small animal practice, emergency after hours practices and as a technical veterinarian for a pharmaceutical company.
Read more...
Most recently Shaun was Veterinary Director at Greencross Surfers Paradise. After years of working in a corporate environment and seeing veterinary staff come and go, Shaun has decided to create his own clinic where he intends to stay for years to come. Shaun's wants to be your pets vet for life! At Foxwell vet Shaun strives to create a culture that is welcoming and enjoyable for all of the team and clientele!
Shaun lives with his partner and 2 lilac Burmese named Simba and Eevie and a black Spoodle named "penny".
Shaun lived in Japan for a year as a Rotary International Exchange student. Shaun continues to practice his conversational Japanese skills. Outside of work Shaun likes to keep active at the gym and take penny for regular walks.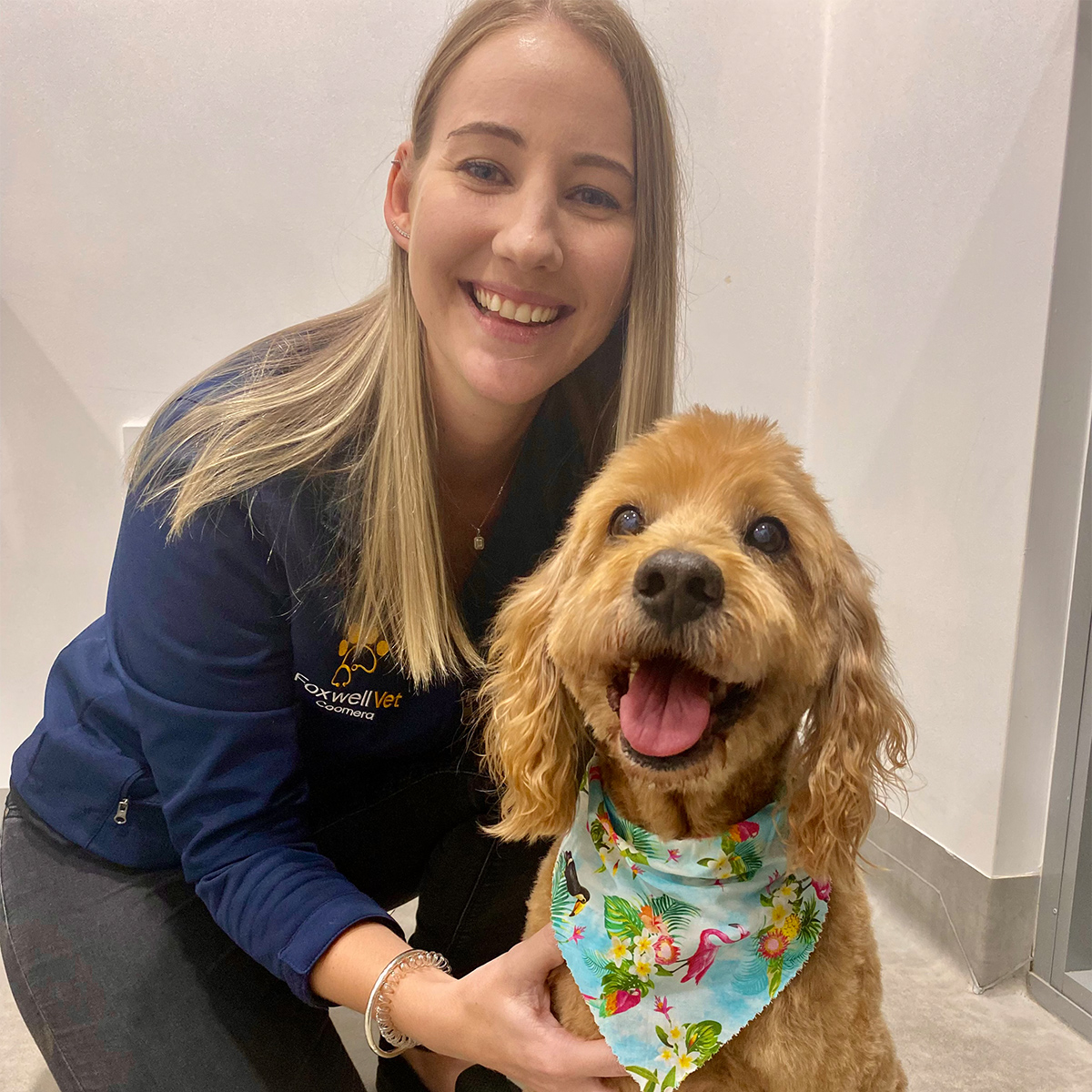 Dr Nikki McGilvray
Nikki grew up in Grafton in New South Wales but moved to Queensland to persue her dream of becoming a veterinarian. Nikki has always had a passion for caring for animals so from a young age she knew a career with animals was perfect for her. Nikki graduated from the University of Queensland with a Bachelor of Veterinary Science (Honours). Looking to move to the city following graduation for a more fast-paced life the Gold Coast was the perfect location. Nikki has a cheeky little Cocker Spaniel called Mia who she loves taking for walks and to the beach in her spare time. Her other hobbies include playing sports such as hockey and squash or just hanging out with her friends and family.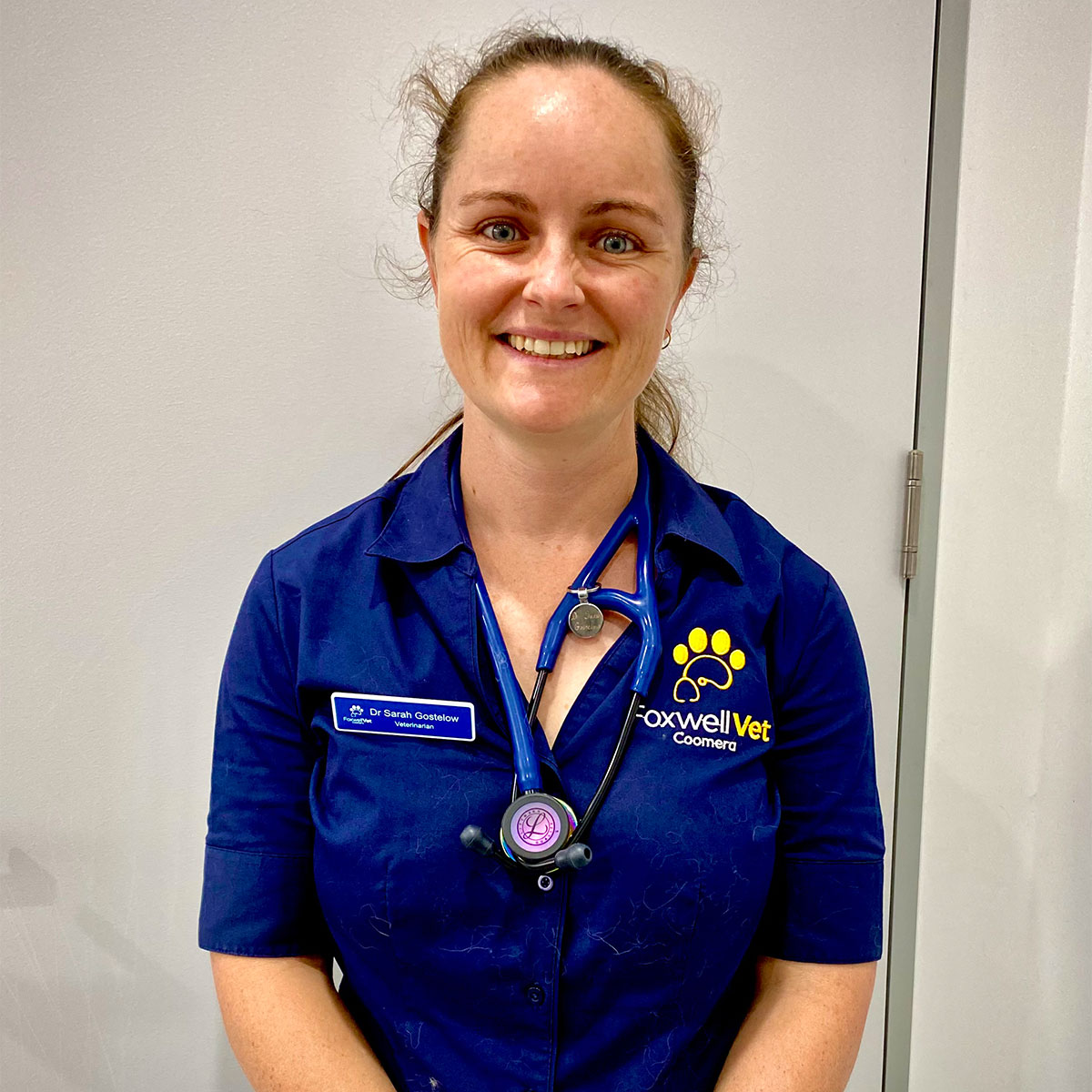 Dr Sarah Gostelow
Dr Sarah is one of our dedicated and passionate Veterinarians who loves meeting our wonderful clients. From a young age she has had a desire to work with animals and has owned many different furry friends from horses to rats and everything in between. Sarah relocated to Perth from South Africa in 2006. She studied her Bachelor of Veterinary Science at Murdoch University, graduating in 2021. Shortly after she completed her studies, Sarah moved to the Gold Coast with her family in 2022 to start her new career.
She has a mini menagerie consisting of a horse, two dogs, two cats and four guinea pigs. In her spare time Dr Sarah enjoys doing agility with her dogs and spending time with her family by rock climbing, camping and fishing. She has a big heart for your pets and their health care so feel free to ask her about all of your concerns!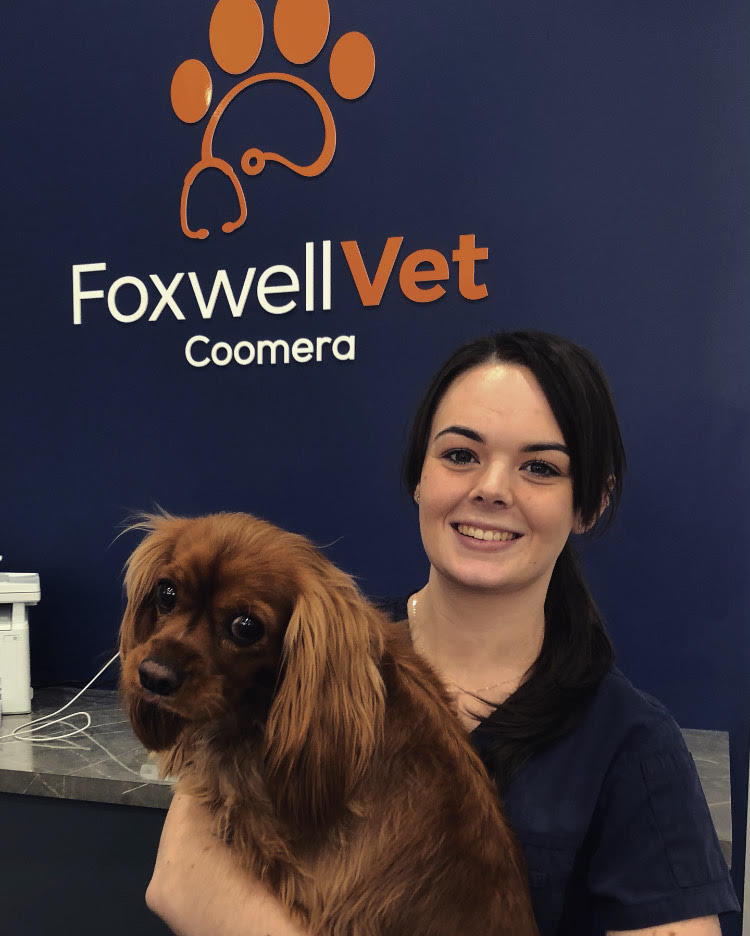 Hayley Trawinski 
Hayley was born and raised in a small Western Australian town and moved with her family to the Gold Coast in 2012.
She began her career in the veterinary industry in 2017 and hasn't stopped since. Hayley has worked in both general practices and emergency centres and has a passion for medicine and gold standard hospitalisation care.
Hayley has studied multiple critical care and anaesthesia courses on top of her nursing qualification, and has the ability to care for even the most delicate patients with confidence. She has two adorable cats named Remi and Nellie.
As the Practice Manager and Head Nurse at Foxwell Vet, rest assured that your pets are always receiving the best care that the industry has to offer.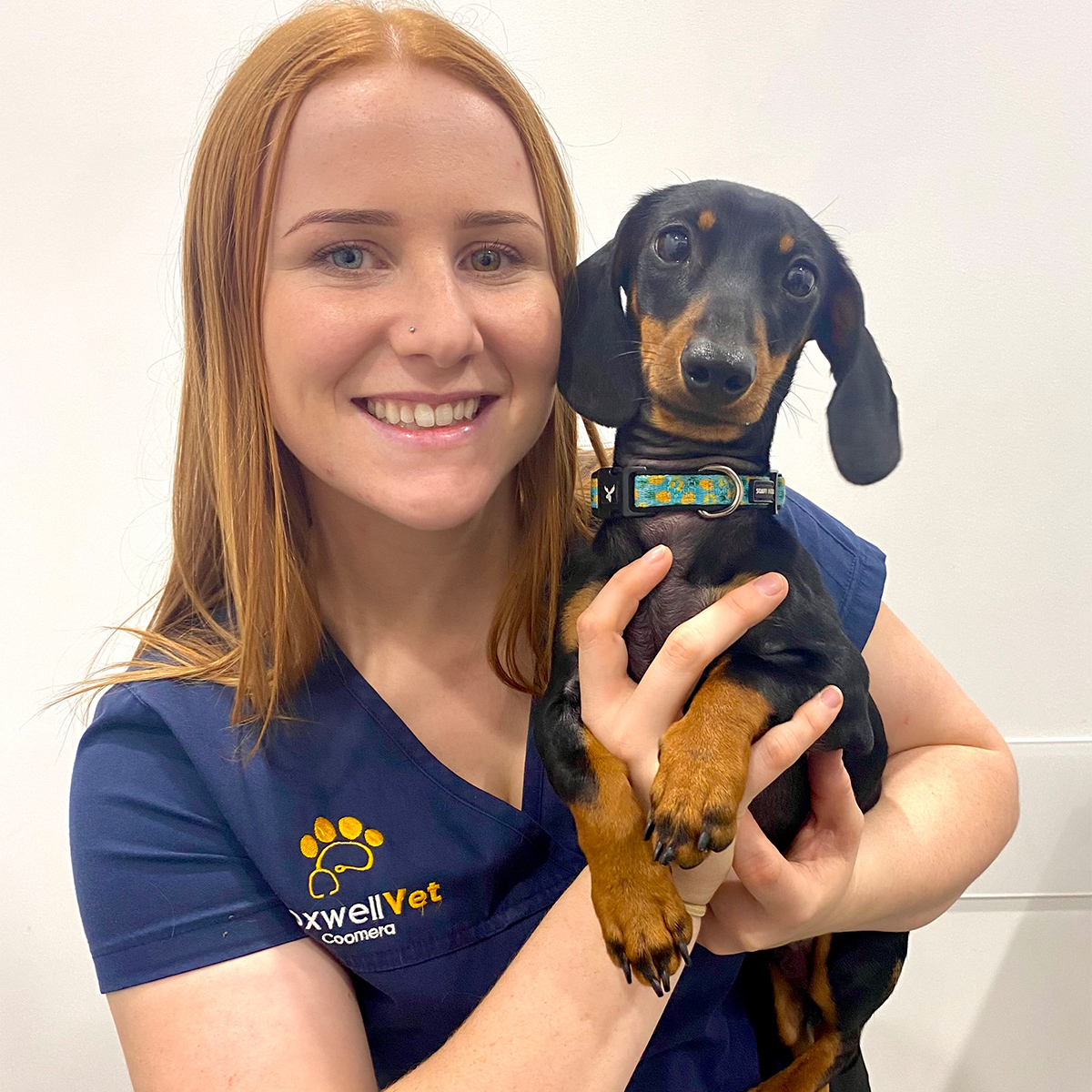 Jayde Kresinger
Jayde moved from Melbourne in 2018 to the Gold Coast where she quickly developed a passion for the vet industry. Jayde and her twin brothers' love for animals led them down the path of veterinary nursing where she went on to complete her Certificate III and IV in Veterinary Nursing. You will find Jayde and her friendly attitude around our reception waiting to greet you and your fur babies. When she is not at work you will find her at the gym, spending time at the beach and spending quality time with her dogs, Zeus and Stark, and her bearded dragons, Pandora and Athena.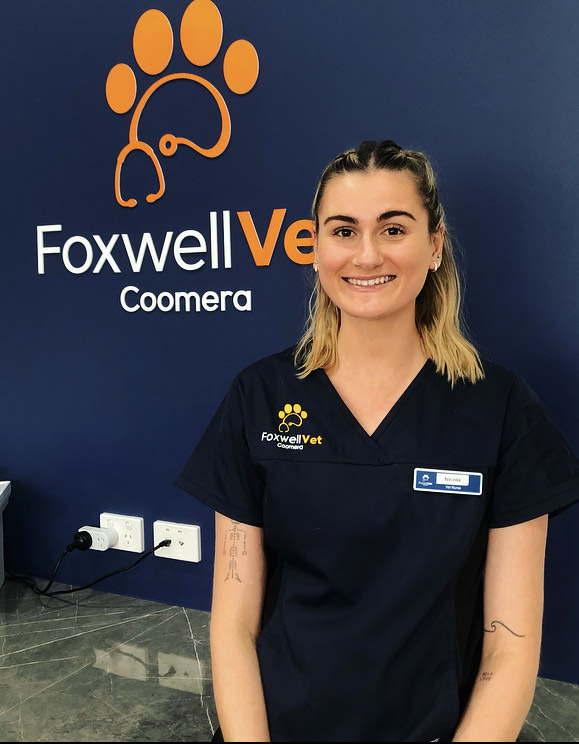 Nicola Murray
Nicola has always had a love and passion for animals from a young age. In 2019 she decided to turn her passion into a profession and has since completed her Certificate IV in Veterinary Nursing. Nicola grew up on the gold coast, she loves the outdoors and you'll often find her at the beach, surfing or walking her Groodle Chloe. Nicola has a happy positive attitude and strives only for the best for the pets in our care. She can't wait to welcome you and your fur babies into the clinic.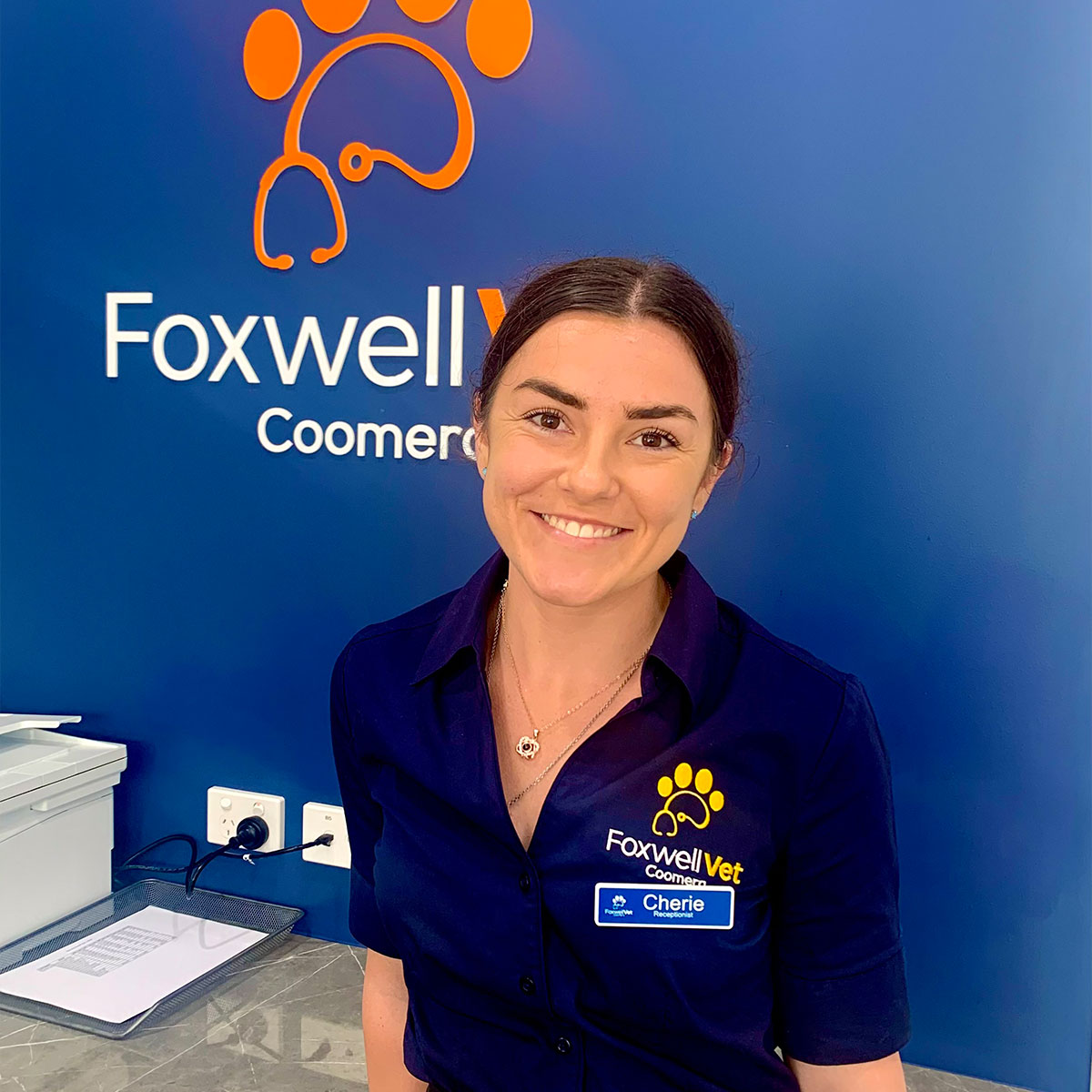 Cherie Hopkins
Cherie is our front of house extraordinaire who always has the friendliest face to greet you and your pets when you arrive! She is originally from the UK and has always loved animals. Cherie knew from an early age that she wanted to be surrounded by them throughout her everyday life and in her career. She has a beautiful passion for horses and after working with them for 5 years, she decided to make a huge change and jump into the veterinary industry.
When she is not at the clinic, Cherie is at home with her decent collection of guinea pigs, ducks, horses and two gorgeous golden retrievers. As our receptionist, Cherie will gladly help you with any of your enquiries or concerns when it comes to your pets veterinary care.